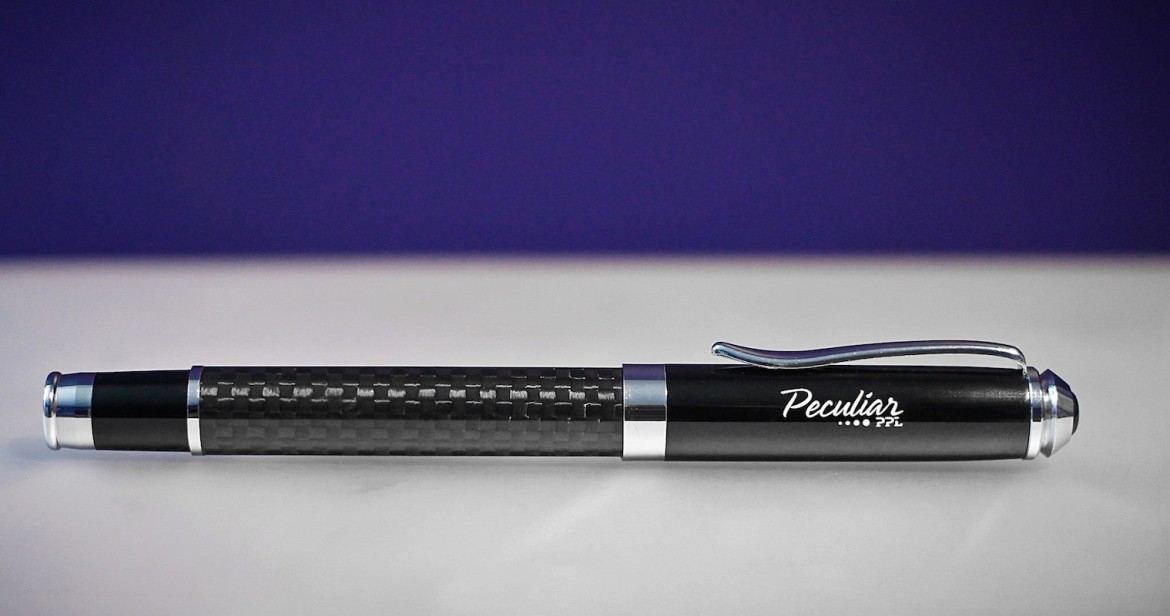 We believe that we create the world's best writing instrument.  To further support our belief, we have established an outstanding service and warranty plan to keep your writing instrument in its best shape for many years after your purchase.  Constant users of the Peculiar Writing Instrument will subject the pen to a variety of stresses and strains, therefore, we offer a complimentary guarantee to you to ensure that your pen will always function in the highest possible quality.
Service: We include a five-year service plan with the purchase of every Peculiar writing instrument. On an annual basis, we will service your instrument to ensure that it maintains its optimal performance and reliability.  Our superior servicing process includes:
Checking ink cartridge levels and replacing any cartridge that is less than 25% full
Upgrading the rollerball ink cartridge to the latest Peculiar Writing Instrument version
Inspecting the rollerball point assembly and replacing any worn parts
Inspecting and replacing all springs as necessary
Inspecting the cap assembly for damage or wear and tear and replacing or repairing as necessary
Polishing the instrument body to return it to its original shine

Warranty:  For the lifetime of the writing instrument, we unquestionably guarantee the product against any and all all manufacturing defects and workmanship flaws.
We want to ensure that your Peculiar Writing Instrument is your favorite writing tool forever and our service and warranty plan should help to make that a reality!