Peculiar Writing Instrument
Peculiar Writing Instrument
Our Peculiar Writing Instrument is a fantastic rollerball pen that effortlessly glides across paper, allowing you to record your peculiar thoughts for all posterity!
This pen features:
• Elegant carbon-fiber weaving on pen barrel
• A smooth writing experience
• The flexibility of a rollerball nib with the fluidity of a fountain pen
• Quick drying ink, which allows for smudge-free writing
• A superior Five-Year Service Plan
The Peculiar Writing Instrument is the perfect companion for all Peculiar people. Easy to carry around to jot down your latest, greatest idea, this writing instrument has been designed to make the flow of words and ideas from head to paper as seamless as possible—after all, ideas are quick to come and go, especially when you have so many of them!
The Peculiar People Writing Instrument has been designed as a pen for life, so every pen comes with our exclusive Peculiar PPL Five-Year Service Plan, designed especially for Peculiar People!
For the first five years, enjoy an annual writing instrument service check, including:
• Replacement of any ink cartridge less than 25% full
• Upgrade of the writing instrument cartridge to the latest version
• Replacement of all worn parts
• Replacement of all springs as necessary
• Replacement of any damaged caps
• Polishing of the barrel to a glossy, "good as new" shine
In stock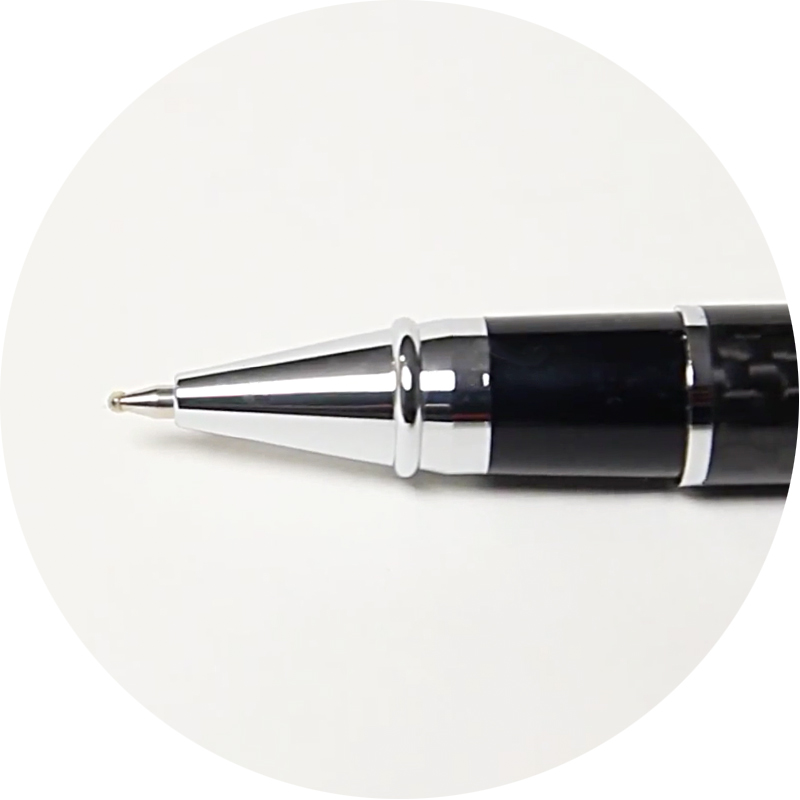 Weight: 1.4oz
Point Size: 0.5mm
Ink Color:  Blue
Ink Type:  Gel Ink
Point Type: Rollerball